Harold Steele Elementary School
Announcements
School Schedule
School Hours:
7:20 am – Earliest arrival and breakfast served
7:45 am - 1:55 pm – Mon, Tues, Thurs, Fri
7:45 am - 12:55 pm – Wed (Early Dismissal)
7:50 am – Late Bell
If your child arrives after the Late Bell, please escort them into the office to sign them in.
If absent, please call 520-731-6802 to alert our attendance clerk. Arizona State Law requires that you report all student absences.
Fax: 520-731-6801
School Information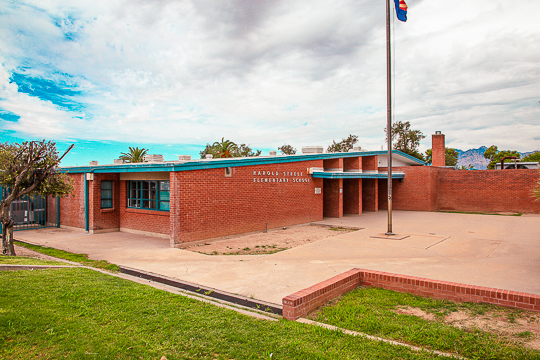 Mission / Vision